I hope you don't mind my posting this here, but I have a friend looking to liquidate some items from his collection. These items are RARE.
3 original hats:
1). Original Medical Officer Erel Visor cap, near mint, with name and a size 58. I dare anyone try to find one in as nice of shape. These are appreciating yearly, so this price is firm. $2200.00
2.) Original Kepi it is very rare, early expedient variety from The Austrian Gau of Suedmark. These were made really only for the first few months after the Germans marched in. Not made to last, but this one still survives. Some staining, but awesome for it's age and materials used. $500.00
3.) Original EM visor cap is standard issued version. Unmessed with. Leather is still intact. Small tear on the inside band, but nothing bad. Chin strap is still intact. Some wear to the leather, but nothing out of the ordinary. $800.00
Next:
-I have a post-war italian helmet size 58 liner, $50.00 shipped.
-I have 4 Swiss zeltbahns (the highly sought grey ones). This is for the early war reenactors who want an alternative to their originals. Very high quality materials and waterproof! $80.00 ea. or $300.00 for all 4.
-Accordion: It's not a wartime one, but a German made, (very plain looking) Accordion. Great little button box for around the campfire. Easy to learn, fun to play. $300.00 shipped in the US.
-2 Italian Beretta Magazines (2 more than I need), 1 is a 40 rounder and the other is a 10 rounder- $100.00 for both shipped in the US (local laws apply).
Ask any questions you may have on anything.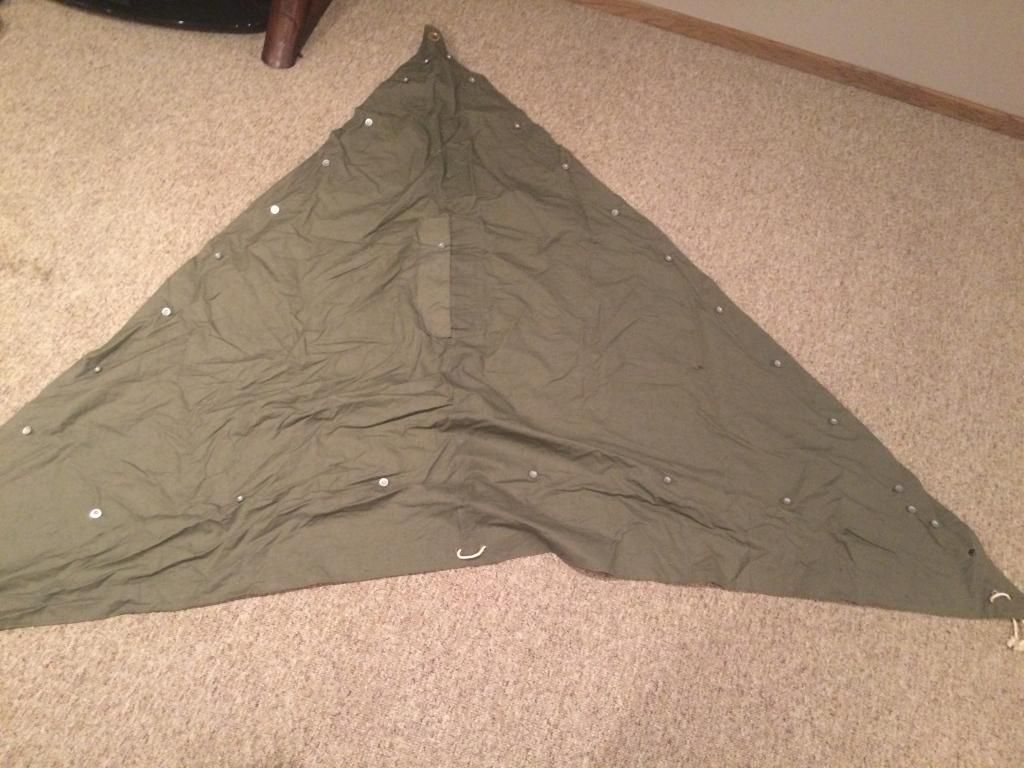 [img]http://i1240.photobucket.com/albums/gg489/USNcorpsmanww2/IMG_9991_zps07c80b8d.jpg[/img}