Now that I have been going a bit, it is easier to back up and start from square one...
I have a nice ex-Serbian Lafette that, while in good shape, had very worn paint and was packed with grease and leaf mulch! The thing was really icky.
The first thing I had to do was drag the Lafette outside and clean off the outside as best I could as it was very dirty and things like screw heads, slots, etc. were just caked with grease and dirt.
The two printed references I have are a Serbian manual and an English copy of a WW2 German manual. Neither are terribly helpful as to how to actually take the Lafette apart, although the Serbian booklet has some clues. I started with the simple stuff.
The bolt box was easy to remove. It is held on by four nuts/bolts through two metal straps. The latch of the box is not easily removable nor is it easy to take the box apart.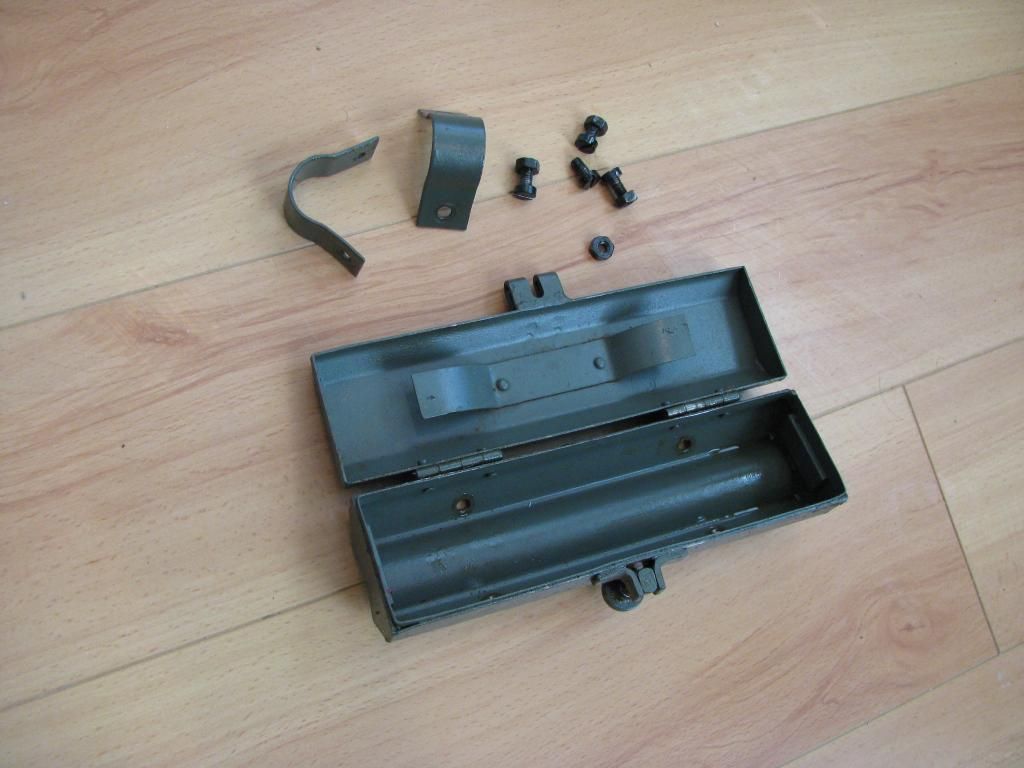 The removable pad on the front leg was no big deal. Note the reverse threaded star shaped nut is held in place with a small capture screw.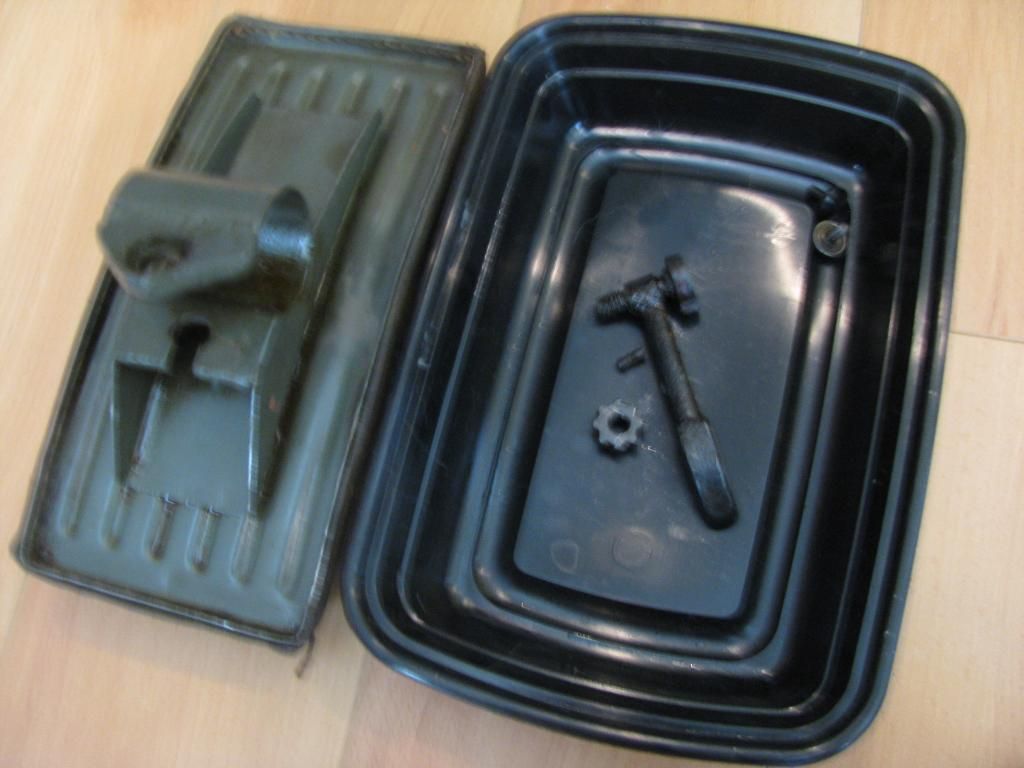 I could tell by the Serbian manual that the front axle that holds the top of the Lafette to the bottom was held in with two cotter pins. These pins had been bent back and, in the end, broke during removal. I can replace them easily with new pins from the hardware store. I had to drift the axle out with a small hammer.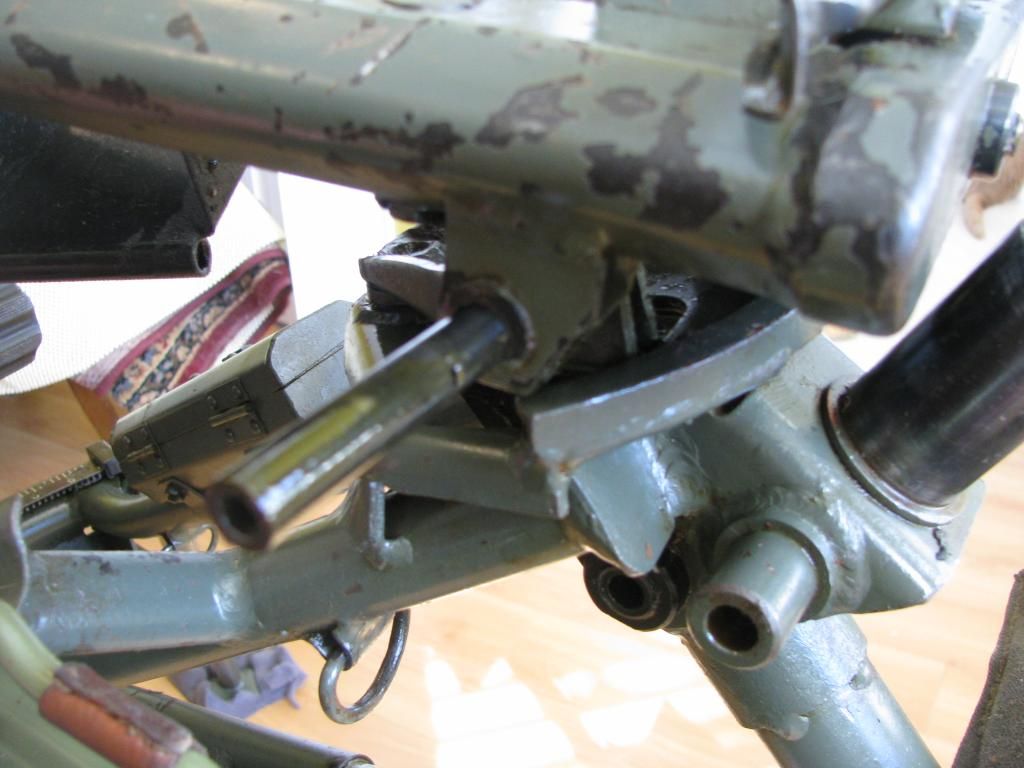 A hooked pick was useful to pull the pins out towards the front of the Lafette.
With the front axle removed, the top of the Lafette can be swung backwards. I used rags to protect my chair from the grease since the chair was needed to support the top.
The front hinge can be removed from the base of the Lafette once the axle has been drifted out. It is held in place with a large nut and washer. The bottom part of the piece is polished metal and will not be repainted.