I picked these up in Holland.
Same place I found the FG42 parts -

The grips in white tissue paper are MP40 pistol grips - for my over used one.
I am not sure about the authenticity, please share opinions.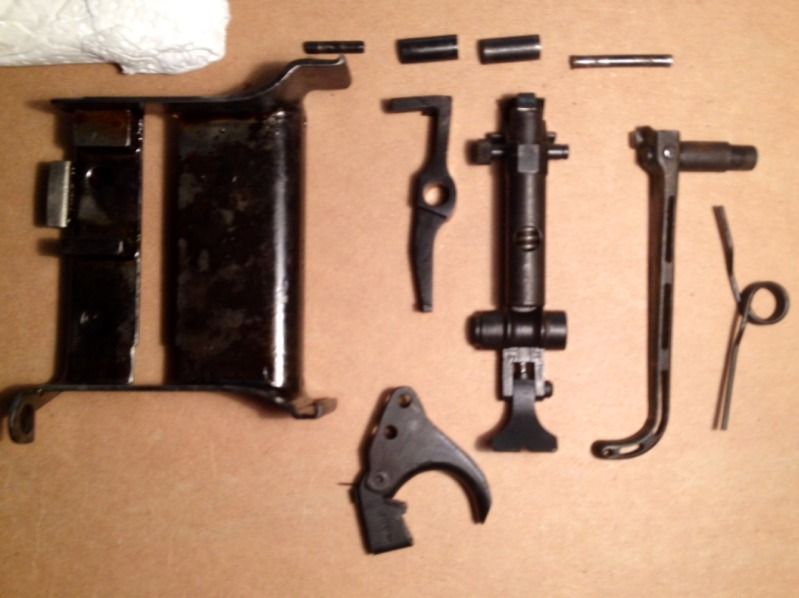 1. I am most interested in knowing what people think of the "elbow" AA rear sight, it will be going on my '42 regardless, and I have the spider front portion already.
It is unmarked, but shows signs of age and a little metal degradation -
It is blued, and then has been painted in the past, it has been on a MG and shows a LOT of wear.
There may be tiny waffen marls under the paint (it is thick) -
*I am aware it could be a 70's fake on a dummy gun in someones collection, and look old and used, without actually being an authentic example - but curious to hear what thoughts are anyway.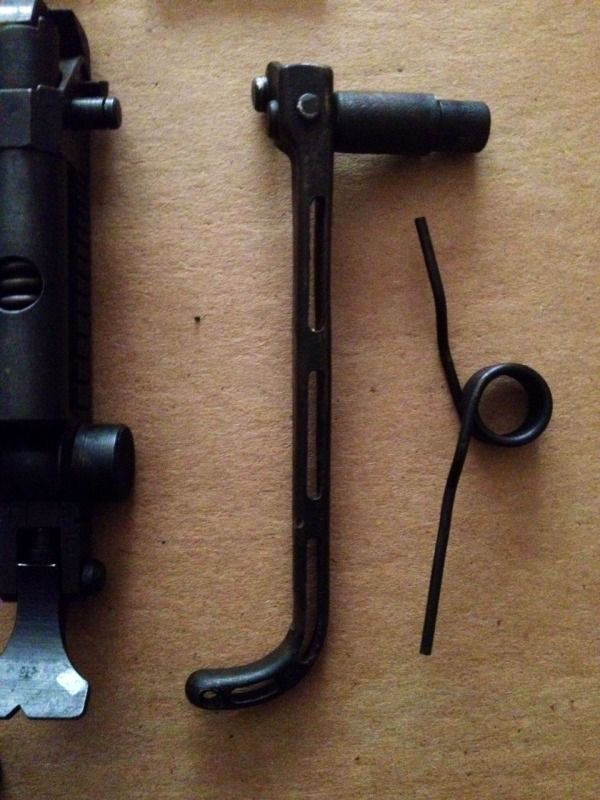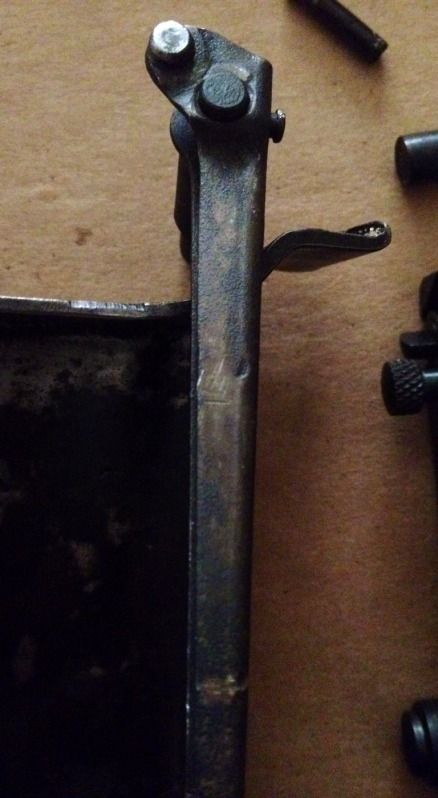 2. The "standard" rear sight is waffen marked eagle over C10 in several places.
*It is in such nice shape I presumed this was for an M53, until I found the waffenmarks with a magnifying glass, they are tiny!

3. The trigger is unmarked except for
KAEF
on spring return -
4. The feed tray is marked WAa497 serial 4398 f -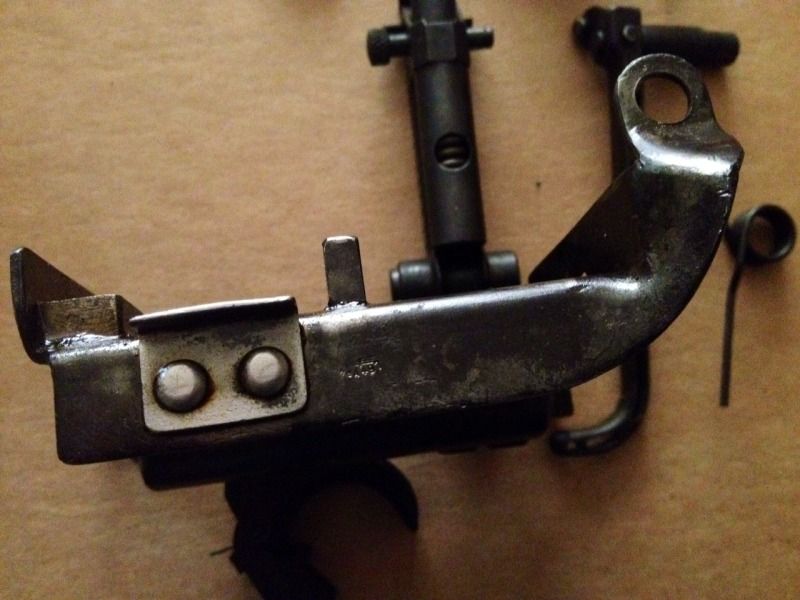 5. Not sure what the toggle shaped item is, but it's waffen marked Waa11 - and deep blued.